Carnation occupies a fairly large market share of the global flower market, but at the same time it is one of the most multifaceted and controversial flower in its symbolism. In each country carnation is interpreted differently, creating moods from sad to romantic.
If earlier the carnation was perceived mainly as a symbol of sorrow and tragic events, now this flower is becoming more and more universal, acquiring new meanings and personifications. The tenderness and sophistication of carnation fascinates.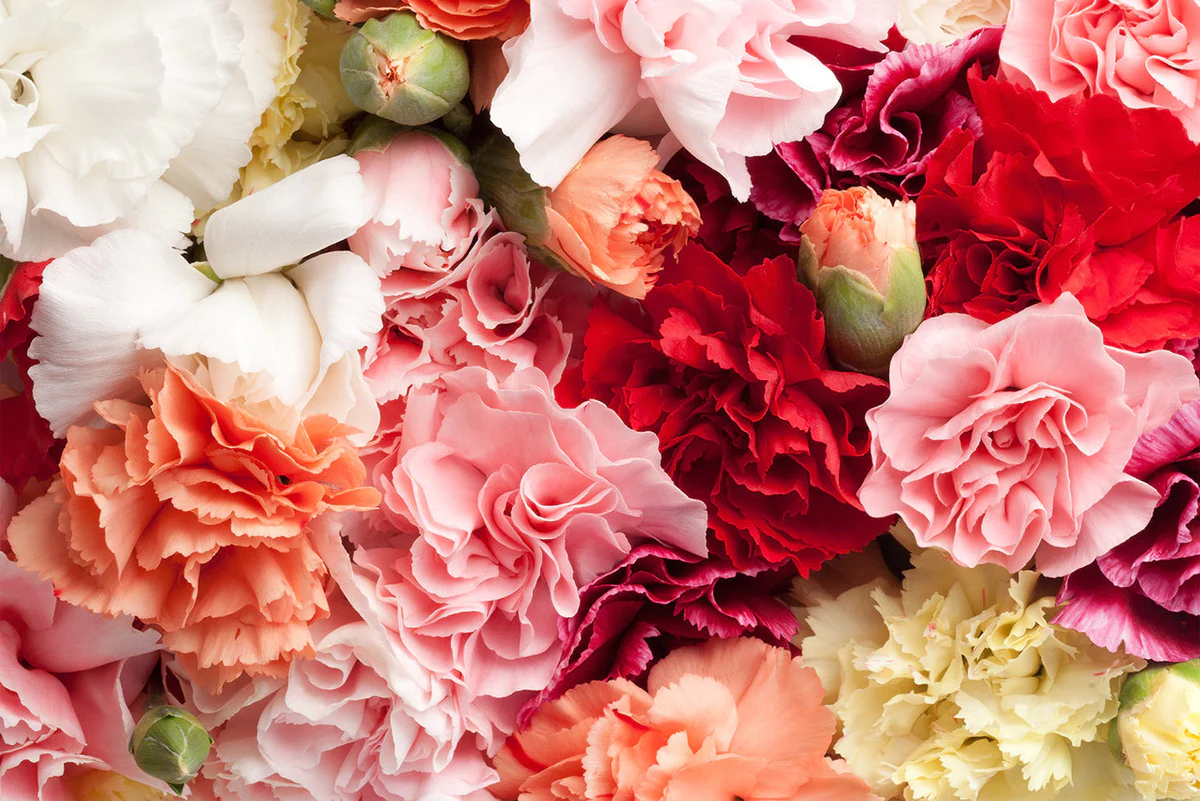 For a long time, our customers mainly ordered red and mixed carnations, but lately orders for carnations by varieties have become more and more frequent.
Carnations occupy a lower price niche compared to roses, although they have a longer vase life, withstand transportation very well and can be stored longer in cold storage. Carnations by variety from Colombia and Ecuador are rapidly gaining market share with the emergence of many new varieties in a wide range of colors.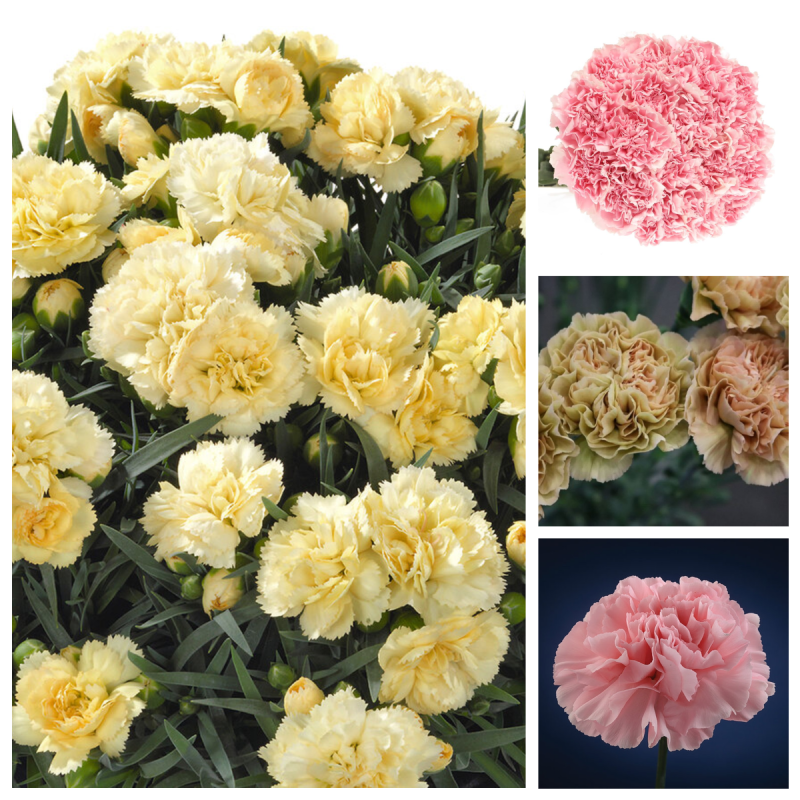 It is important to note that the quality of Colombian and Ecuadorian carnations may differ. Since Colombia has been the world leader in the production of carnations for a long time and has many years of experience, the carnations from Colombian farms are presented in a wide range and often have the best quality parameters. In Ecuador, the carnation production is still in its infancy, as evidenced by the appearance of a number of new farms-producers. We really hope that in the nearest future the quality characteristics of Ecuadorian carnation will be significantly improved.
In terms of pricing, Ecuadorian farms usually offer a lower FOB price compared to Colombian producers. However, we should not forget that the cost of air shipment of 1 kg of flowers from Ecuador is more expensive than from Colombia, which practically equals the final cost of the flower for the end consumer.
Colombian and Ecuadorian growers of carnation quickly responded to the new market demands and began offering not only mono color carnations but carnations by varieties.
As a reminder, select and fancy carnations are available in the following packing: 400 stems in a QB box (Quattro Box).
The following new varieties of carnations have already received a very positive feedback from our customers: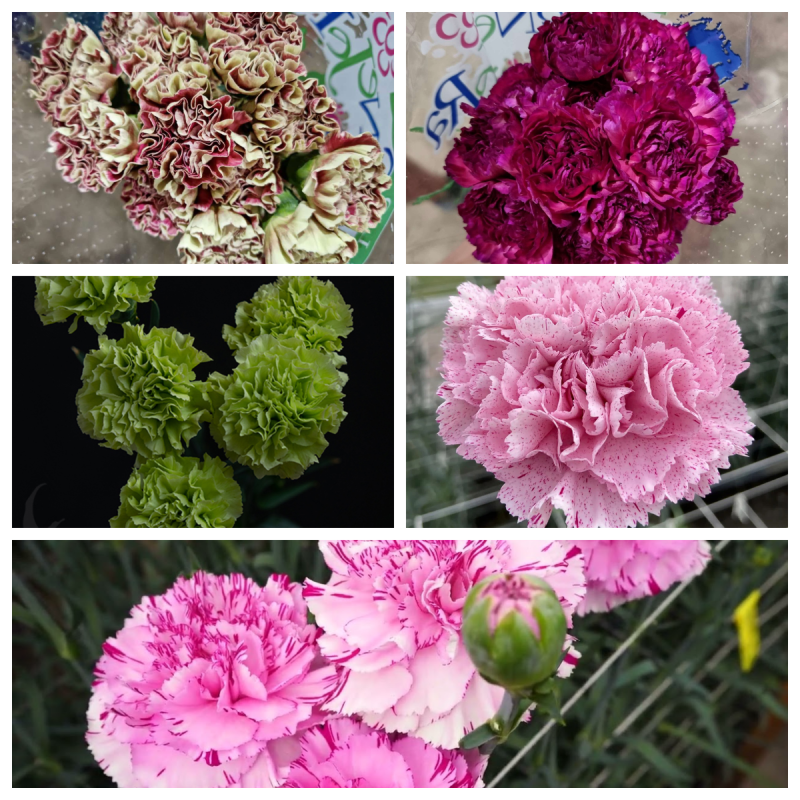 Please note that this is a small part of varieties available for order. The flower catalogue on our web site contains many varieties of carnations. For authorized users, there is a statistics service for the purchase of varieties, where it is possible to see which varieties have already been purchased.
The offers of color carnations and carnations by varieties can be regularly found in on-line offers on our web site. If you use our delivery service to Amsterdam, the carnation from Colombian farms is available for online purchase every Wednesday for arrival in Amsterdam on Sunday and Monday. Also every Thursday and Friday, we place online carnation offers for the further loading in the Netherlands on Wednesday-Friday. Offers from Ecuadorian farms are available every day.
However, for a more accurate fulfillment of the range of color carnations and carnations by varieties you are interested in, we recommend placing your orders two or three days before the output from farms.