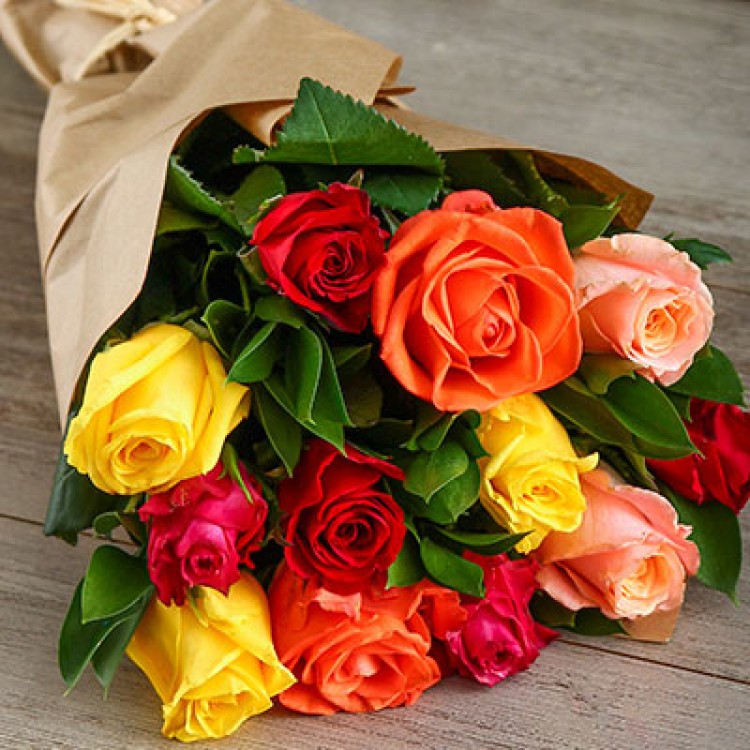 - 0.5 FB of one variety (about 300 stems) – that is quite many for the customer
- The customer received an order for 0.5 FB of a certain range of flowers
The flowers supplier Daoflowers can fulfill this order completely, although there are some nuances that must be considered:
- - The farms prepare mixes for the customers by default. The differential characteristic of those mixes is that the different varieties of roses are packed as many as possible into one box – different varieties based on farm preference except for varieties that are not popular on the market.
But if the customer asks for such a mix with standing varieties, then this requirement complicates the process and dramatically raises the price of such a mix.
Usually, the orders for mixes up to 3 different varieties in one length are easily performed.
Here is an example of a mix that can be fulfilled without too much difficulty:
Special rose mix 70 cм, 300 stems (topaz 100+high magic 100 + sweetness 100)
- One short supplied variety grown by several farms will complicate the task to compose the mix and may increase its price:
For example, if topaz variety of the mix "topaz 100 + high magic 100 + sweetness 100" will be replaced by hotshot variety, the execution of this kind of mix is hardly probable, since hotshot variety is being produced by just over 20 farms, topaz - by more than 300.
Besides, these 20 farms do not necessarily grow the other varieties of this mix.

It is important to notice that during pre-holiday period, plantations do not supply composed mixes, if this mix is not a part of the Personal Standing Order (PSO).
For growers it is much easier to sell three varieties separately to different customers (or to one customer) than to assemble the composition into one box.
As a rule the price of composed mix is ​​a bit higher than a price of a regular mix. It depends on the varieties requested and the current market situation.
Our regular customers have the opportunity to buy the mix of a certain range using our online purchase service.
You can read more about different approaches to the mix composition here: "Methods of composing mix. Peculiarities of regular work with mix"