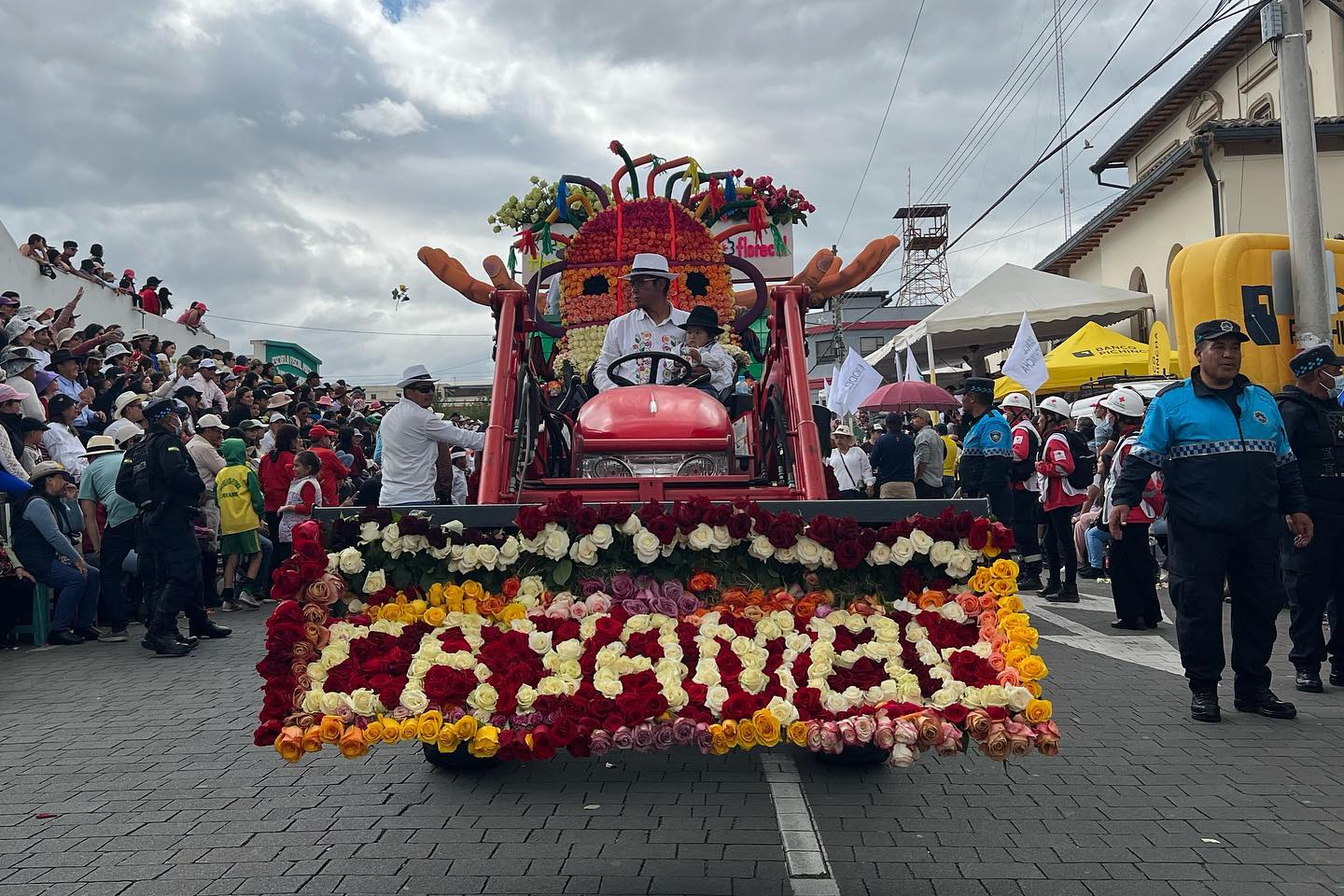 The canton of Cayambe which is close to Quito is known to be the center of location of Ecuadorian flower farms. The unique geographical and climatic conditions of this region with fertilized volcanic soil are very favorable for growing roses with long stems and large buds.
On June 24, 2023, the Rose Parade became a reality in the Cayambe canton. It was the first rose parade after a four-year pause. The show was organized by the Nucleo de Floricultores de Cayambe, rose producers from the canton of Cayambe and members of Expoflores, an association of flower exporters from Ecuador.
This magnificent and spectacular floral event attracted more than 20,000 visitors and 1,680 participants. The carnival atmosphere reigned at the parade. The farms-producers of flowers from Cayambe canton paraded in gigantic floats specially decorated and adorned with the most beautiful and exquisite roses, accompanied by musicians and dancers in the rhythm of the folk music of the Cayambe region.