Hydrangea (hydrangea) is one of the garden plants that has gained extraordinary popularity over the past few years in the world flower market. Florists have revealed new facets of this wonderful flower, its unsurpassed volume combined with incredible lightness and weightlessness, a unique "cloudy" texture and graceful shape.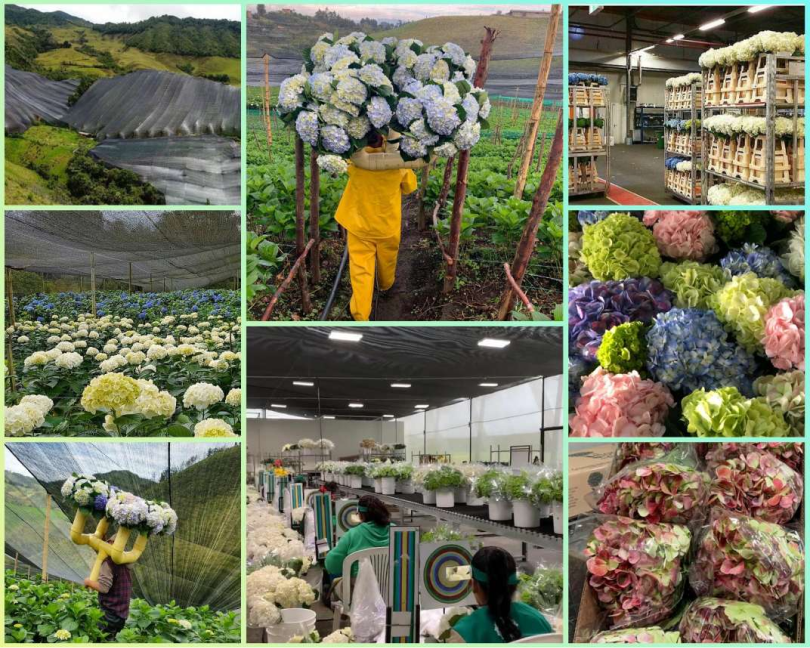 Airy and delicate hydrangea looks great both in mono bouquets and in flower arrangements, as well as a basis for weddings and special events, creating a sophisticated and romantic atmosphere.
At the moment, the hydrangea season in Holland is coming to an end. As an alternative, we suggest paying attention to Colombian growers of these products. Over the past five years, hydrangea production in Colombia has increased significantly due to the growing popularity and demand for this flower in the market. Today, hydrangeas are Colombia's fourth-largest flower export and second-largest by production area.
Colombian farms offer hydrangea in various bud sizes (from 9 cm to 24+ cm) and a variety of colors (both natural and painted).
Among natural colors, the most common are:
Colombian farms also have a wide range of different varieties of painted hydrangea: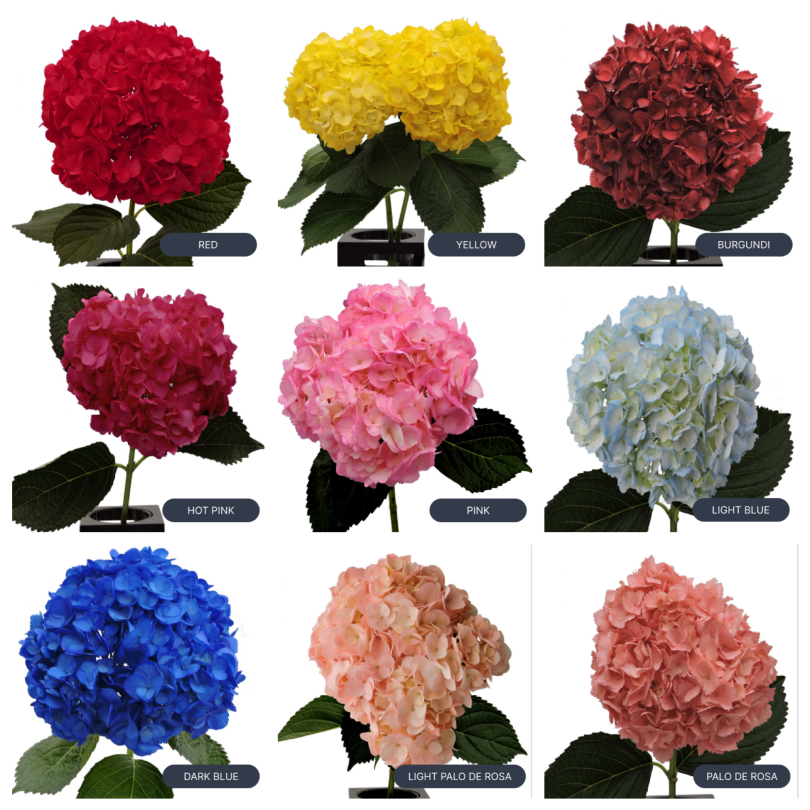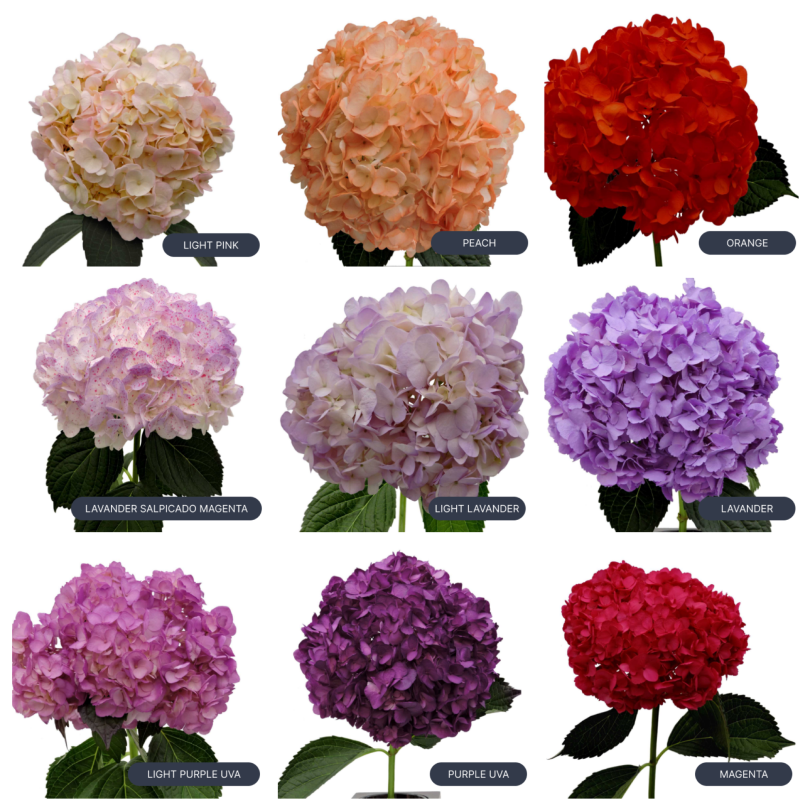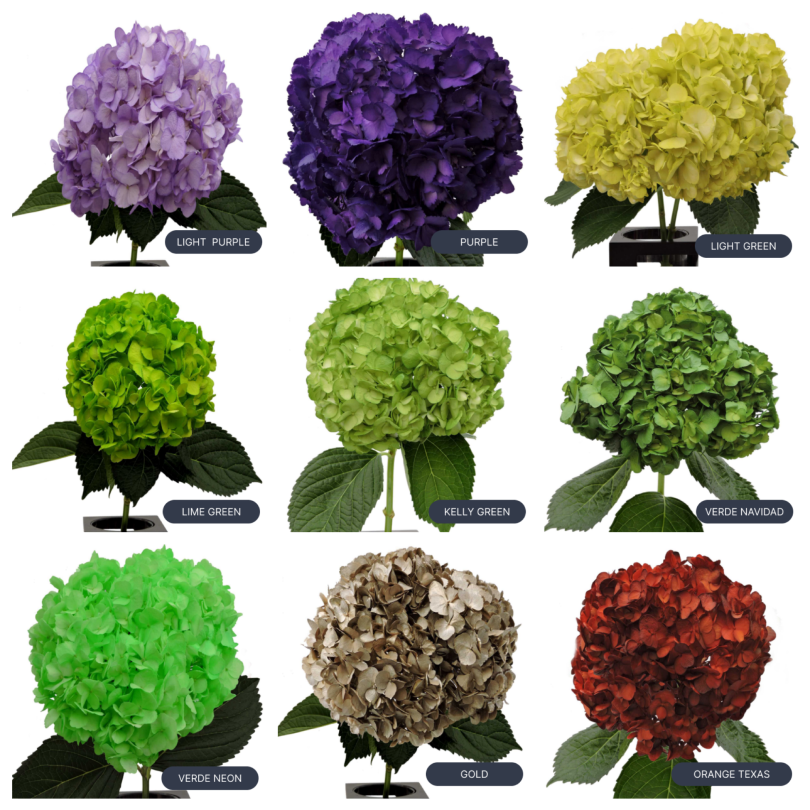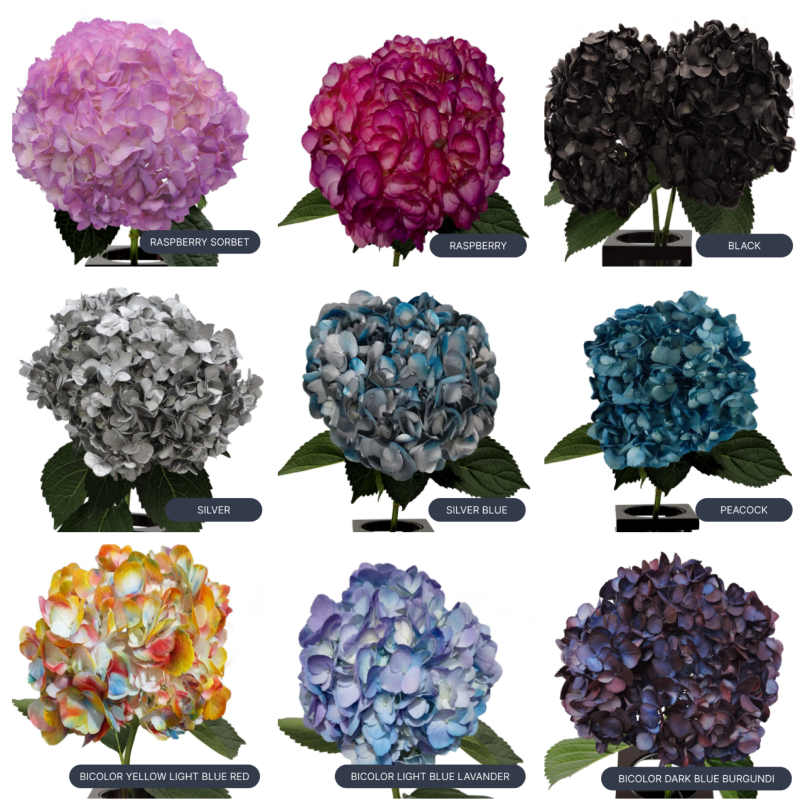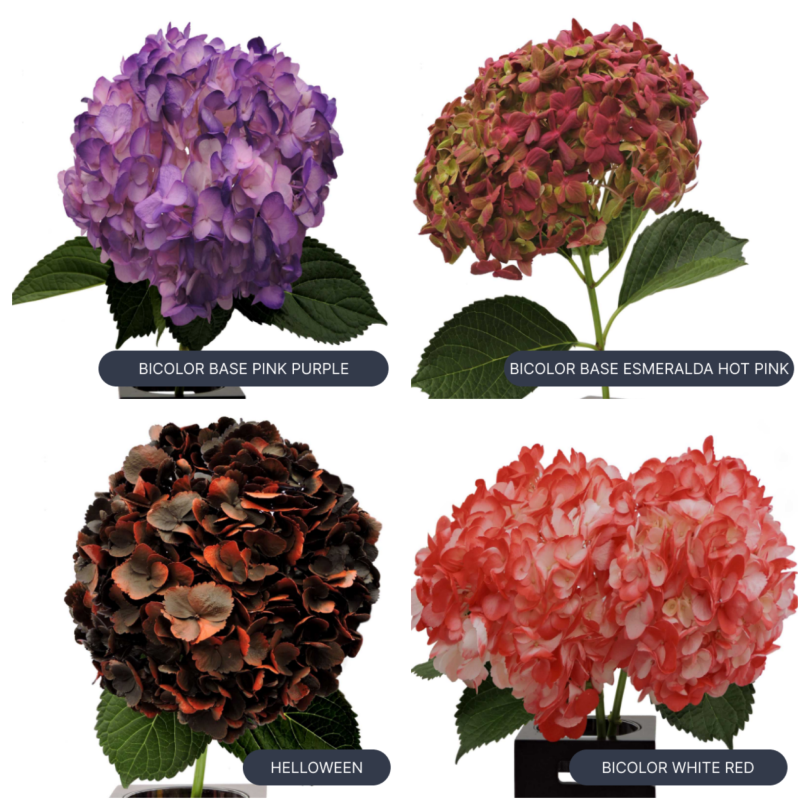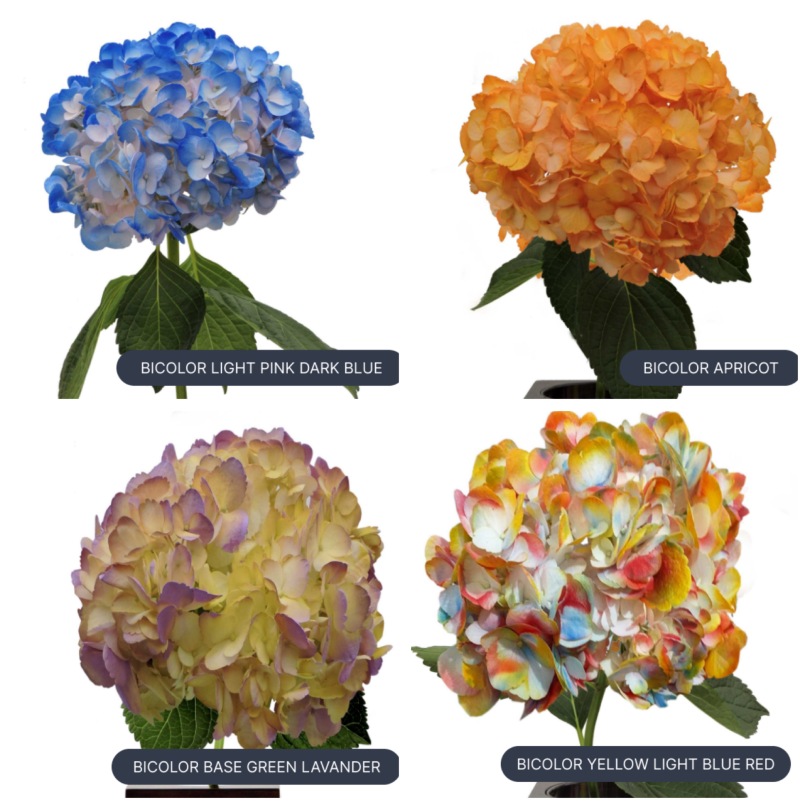 Hydrangea is packed in QB (Quattro Box) boxes:
24 (+) см QB x 15 stems
20-22 см QB x 30 stems
18-20 см QB x 35 stems
16-18 см QB x 40 stems
9-12 см QB x 60 stems
Orders for hydrangea from Colombian farms should be placed in advance - 5-6 days before departure from Bogota. If you use our cargo delivery service to Amsterdam, orders are accepted on Monday for arrivals to Amsterdam on Sunday, and orders are accepted on Thursday for arrivals to Amsterdam on Tuesday/Wednesday.