Dear Colleagues,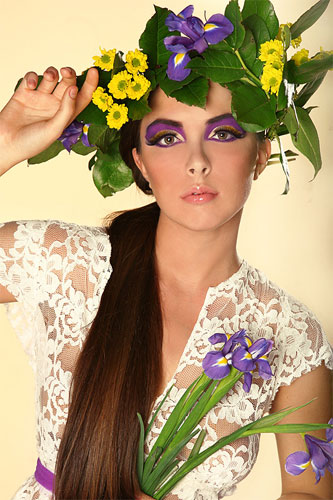 We have the honor to invite you to take part in the International exhibition of flowers and plants "FlowersExpo'2012", September 10-13, 2012. It is a promising business project for specialists in floriculture, nursery sector, floristic and landscape design which provides excellent conditions for successful realization of your commercial plans and comfortable work.
In 2011 "FlowersExpo" as a platform for business developing was chosen by over 300 companies from 25 countries of the world including 165 Russian and 137 international companies from Austria, England, Byelorussia, Belgium, Hungary, Holland, Germany, Denmark, Israel, Italy, India, Spain, Kazakhstan, Kenya, Colombia, Korea, Turkey, Taiwan, Poland, the USA, Ukraine, France, Ecuador and Ethiopia. National Stands were organizes by Holland, Colombia, Kenya and France.
About 10 000 specialists from 37 countries and 66 Russian regions visited the exhibition over four days of its work. Most of them were businessmen which had a positive impact on commercial outcomes of the participants.
"FlowersExpo" provided an opportunity to get acquainted with the latest technology and the best samples of products of Russian and international participants, to evaluate the state of local and international flower markets, to exchange ideas and to establish contacts with new business partners.
"FlowersExpo" exhibition will have the following sections: Flowers and Plants* Equipment and Technology* Flower Business and Logistics* Floristic and Design* Garden and Recreation* Landscape and Ecology.
Conferences and seminars on development problems of the local market of flowers and plants, Open Russian Championship on Professional Floristic "Russian Cup 2012" and Russian Championship among Floristic Schools "RussianSkills'2012" will be held within the frameworks of the show business program.
High assessment of the previous exhibition, effective support of the professional community, large number of business visitors, modern exhibition venue are weighty arguments to choose in 2012 "FlowersExpo" project in Crocus Expo to expand your business!
We are open for cooperation, and are ready to discuss with you all issues regarding your efficient participation in our exhibition.
Yours sincerely, Zarubina Elena

"Flowers Expo" is your key to the "green" business of Russia.
Make the right choice!
See you at the exhibition FlowersExpo Russia!
Tel.:
+7 (495) 221 12 51
(multichannel)
E-mail: ez@flowers-expo.ru
www.flowers-expo.ru